Share: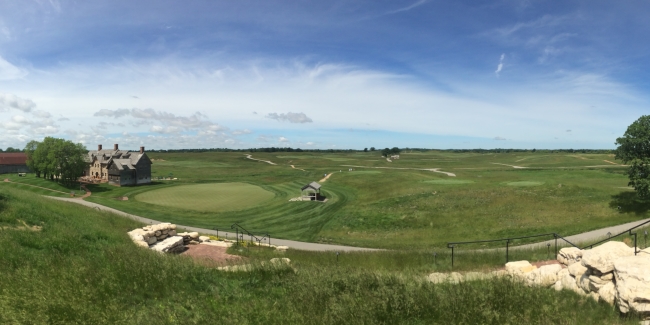 2017 May Be Only the Beginning for U.S. Open Golf at Erin Hills
By Matt Tevsh
The completion of the U.S. Open at famed Pinehurst No. 2 this June means that Wisconsin is less than three years away from hosting its first U.S. Open.

In June 2017, Erin Hills will take center stage for the United States Golf Association's (USGA) national championship, one of four "majors" in men's professional golf. Previously, Erin Hills had hosted two other USGA events - the 2011 U.S. Amateur, which is often seen as a trial run for the U.S. Open, and the 2008 U.S. Women's Amateur Public Links Championships, which was awarded to the course even before it opened in 2006.

Believe or not, there could even be more.

"We're certainly hoping that this is just the beginning for U.S. Opens at Erin Hills," said 2017 U.S. Open general chairman Jim Reinhart at a media event. "When the USGA selected Erin Hills they didn't look at this as a one-and-done opportunity. They looked at this as a key core site in the Midwest for the U.S. Open for many, many years to come."
Why? Several reasons really. In short, Erin Hills has the geography and flexibility to host such a grand event. With 652 dynamic acres in Kettle Moraine region of Wisconsin (35 miles northwest of downtown Milwaukee), it has ample room for parking, hospitality, and great spectator viewing for what could be up to 40,000 fans per day. From the back tees, the course plays 7,812 yards (to a par 72) at a rating of 77.9. And based off yardage book photos, it has 138 rugged-looking bunkers that come into play and whopping 93 teeing areas.

"From day one, (USGA executive director) Mike Davis has talked about the flexibility of this golf course," said Reinhart. "You know how he likes to change par-fours and make some of them drivable one day or playing into a different type of wind the next. The wind here will be a factor."

Erin Hills was originally designed with Mother Nature in mind. Co-designer Ron Whitten, also Golf Digest's architectural editor, called it one of the best natural properties he has seen for a golf course. With changes big and small over its nine-year existence - including a re-design and shift of the third green which was completed this year - Erin Hills is basically U.S. Open ready this summer. More than the two most recent public venues Pinehurst and Pebble Beach, Erin Hills replicates what the U.S. Open will play like to its daily fee players.

Erin Hills' staff would not rule out the potential for adding additional tee boxes, but the course is expected to play similar to the 2011 U.S. Amateur at around 7,700 yards. Two USGA staff members will move to Wisconsin full-time this winter to continue the preparations for the 2017 event.

Four of the last seven U.S. Opens have been played on public golf courses (resort or otherwise). In 2015, another - Chambers Bay in Washington - will be added to the mix. Pebble Beach will host again in 2019 and Torrey Pines will become a repeat host in 2021.

A few quick facts about Erin Hills:
* By 2014 yardage book count, the course has 138 bunkers that come into play. Hole No. 17, however, doesn't have a single one. Hole No. 18, a 660-yard brute, has 25.

* A walking-only course (with caddies available), Erin Hills features fine fescue fairways and roughs, a rare turf for a Midwest course.

* An entire hole, a blind par three called "The Dell Hole," was eliminated from the original design. It was replaced by what is now No. 9, a devilishly-short par three which was known as the "Bye Hole," a hole you could play in between nines on the original routing.

* Erin Hills has onsite lodging with a variety of rooms, suites, and cottages totaling 33 beds.


Revised: 06/20/2014 - Article Viewed 23,819 Times - View Golf Course Profile
About: Matt Tevsh
---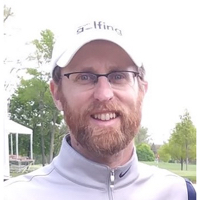 Matt Tevsh has been a freelance sports journalist since 1996. He has been published in multiple periodicals including Midwest Golfing Magazine and on various websites including GolfTrips.com. He is an avid golfer and a former member of the Golf Writers Association of America.
---
More Articles by Matt Tevsh