Share: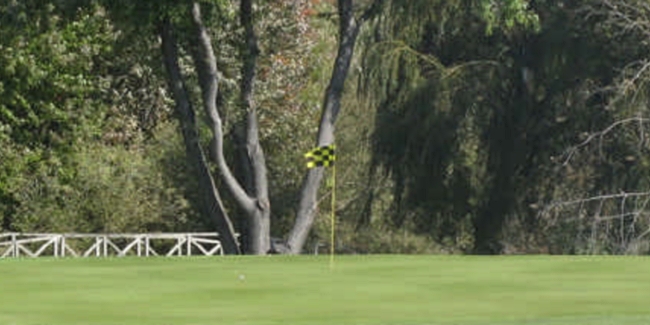 Blackstone Creek Still Flowing
Swing Thoughts
By John Ehle
Several years ago, when Troy Schmidt and Frank Romano purchased the old Lake Park GC, Frank made an offhand comment to me about the difficulties that may be involved in having a navigable waterway running through the middle of one's golf course. They immediately renamed the course Blackstone Creek and began successful marketing efforts to leave behind some tarnished history which came at the end of the Germantown course's final days.

It was a course which had been a popular destination prior to the building of the Country Club of Wisconsin (Fire Ridge), Kettle Hills, Washington Cty and some other courses which pulled golfers away from Mee-Kwon, Hawthorne Hills and, of course, Lake Park.

Herb Kohler, the fixture magnate, was receiving the Golf Foundation's annual public service award that winter, just before the Golf Show. Kohler's presence at any podium has the effect of quieting any room. He graciously accepted his award and without skipping a beat commented, somewhat blithely, that in an economy not friendly toward the acquisition of golf properties, his friend, Frank Romano, was still buying golf courses. I watched the color disappear from Romano's face as Kohler regaled his entrepreneurial bravery. Frank's pallor was not from any sense of embarrassment at being identified as Herb Kohler's mentee: it was because the ink was not yet on the bill of sale for CCW.

The purchase of CCW was followed by the acquisition of Blackstone Creek and its viability was renewed by some shrewd marketing and the attendant word of mouth. Romano's involvement in the golf industry had grown from operating the family's Scenic View GC to an involvement in yet two more golf properties; Fire Ridge and, of course, Blackstone Creek.

The waterway which flows through the Blackstone Creek course is the Menomonee River. We golfers had only known it as a final resting place for our errant shots and a haven for the prodigiously productive geese which thrived there.

Romano and Schmidt renovated the golf course, reducing it from 27 holes to a much tweaked 18. Plans emerged to develop the area along Mequon Road with retail and, possibly, medical offices in place of the cart shed which skirted the course.

These developments take time; especially when the involvement of the DNR, MMSD and local politics are factored in. One unfortunate and unplanned outcome has been that the rumor was spread that Blackstone Creek was closed or soon-to-be closed. It is not closed and closure is not imminent as the glacial rate of the politics involved are in play as the many factors are nudged through the system.

The likelihood of significant change at that site are pretty good but today Blackstone Creek continues to serve the local golf community. The closure of the Squires was rumored well in advance of the fact. Let's not rush to conclusions regarding Blackstone Creek.

View Course Profile
Revised: 07/19/2012 - Article Viewed 32,803 Times
About: John Ehle
---

John Ehle writes for GolfWisconsin.com, GolfTrips,com and other golf-related sites in the US. He has attended 6 Open Championships in the British Isles and many men's and women's US Opens and PGA Championships as well as Ryder Cups and President's Cups.

His primary international writing is golf course reviews and travel articles. He also writes about golf equipment and other golf-related products. Most recently he traveled to Cuba and will be in SE Asia for 6 weeks in February and March, 2012.

He writes a weekly column for a metropolitan newspaper in the Milwaukee, Wisconsin area. He is a 10 handicap golfer and has competed in many Wisconsin State Golf Association events.

---
More Articles by John Ehle