Share:
Spring Opener
---
Event Information
Event:
Spring Opener
Location:
Kettle Hills Golf Course
3375 State Highway 167 West
Richfield, WI 53076

Event Details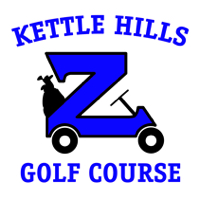 Kick off the season in this two person best ball event which is handicapped and flighted. This is an 18-hole event with a 10:00 am shotgun start. Entry includes golf, cart, lunch, pin events and prize payouts (based on the number of entries). Each player plays his/her own ball and the team uses the one best NET score of the two for a team score. The teams will be split into two flights based on combined handicap.

Regular entry is $35 per person (special pricing available for members and league members). For more information visit http://www.kettlehills.com/events/. All payouts for club sponsored tournaments are in the form of golf shop credits for use on golf shop merchandise.

Sign-up Deadline Saturday, May 7th 6:00 p.m.
Viewed 844 times