Introducing TrackMan Simulators at The Practice Station
Continue Your Game This Winter
By Emily Ho
If you're looking for the best way to practice, perfect your game, or just have fun playing golf year-round, The Practice Station in New Berlin, Wisconsin is the ideal place for golf enthusiasts and casual players alike. The Practice Station features state-of-the-art TrackMan simulators with the latest software to deliver the best indoor experience, year round. Whether you want to beat the heat of summer, escape the frigid Wisconsin winters, or just want additional data to analyze and improve your swing, The Practice Station' indoor golf simulators are available to the public for online booking nearly every day of the year. No membership required; anyone can use the revolutionary golf technology to improve their game.

About TrackMan Simulators
It's time to put an emphasis on purposeful golf practice! TrackMan's data parameters have become incredibly important over the past few years as professional players and teachers have been using TrackMan's technology to improve and enhance their golf game. As a result, player development has evolved by using the new and improved technology that transforms the way players evaluate and understand their overall game. Swing feel and ball data are now backed by concrete, quantifiable data that can be tracked over time. This data can help improve your game while seeing the progression from one session to the next. When you step into one of the indoor simulators at The Practice Station, you'll immediately have all the tools you will need to reach your full potential. TrackMan simulators redefine 'virtual golf' by offering data, course play, and the opportunity to practice like a pro with the best technology on the market.

Pinpoint Accuracy
TrackMan simulators utilize revolutionary radar and camera technology to deliver accurate swing and ball data that gives players feedback instantaneously. These simulators use the same technology that is used on The Practice Station's outdoor range and is undoubtedly the best tracking system on the market. All of TrackMan's data points help golfers figure out what they are doing right and/or wrong with their swing. For example, smash factor helps you figure out how good your contact was
with the ball, and Face to Path helps golfers figure out if they are swinging their club inside-out or outside-in. TrackMan also has different features to help you read data to improve your swing. For example, the data optimizer will let you know if you hit an ideal shot. The optimizer will show you data parameters you need to hit in order to hit the best shot possible. Another example is Tracy; a virtual assistant who will give you advice on how to hit better shots and explain data parameters to you to help your game.

A True Golf Experience
TrackMan's virtual golf courses offer hyper-real graphics to help enhance your indoor golf experience. These impressive 4K projectors give golfers the "real feel." According to The Practice Station's Marketing Director, Emily Ho, "You actually feel like you are in Palm Harbor, Florida playing Innisbrook Copperhead, when actually you are in New Berlin, Wisconsin playing on an indoor simulator."

Golfers can play over 60 fictional and renowned courses from around the world that most golfers only dream of playing. From PGA Tour icons like Quail Hollow Club and Muirfield Village, to historic courses across the pond, like St. Andrews Links Old Course and Royal Troon, you'll be instantly transported to a new destination each round you play. The best part is, you won't even have to put in the travel time to get from course to course! Just reserve a time on The Practice Station's website and you can choose what state or country you'd like to play on that day. To achieve this, each course has been mapped with drone technology, which offers much more precision when rendering courses virtually compared to mapping using satellite imaging like many other simulators. This then gives you the opportunity to play courses you might not have ever thought you'd be able to play in your lifetime!

Maximize Your Golf Time
Our simulators give golfers the ability to extend Wisconsin's short golf season to a year round sport. Instead of trying to shake off that rust on your golf game next spring, you're now able to continuously improve, build good habits, and enjoy playing the game of golf even through the winter months. Not to mention, you can play 9 holes in under an hour with a partner, allowing you to get the most out of each simulator session.

The Practice Station Winter League
If you are looking for a little friendly competition to get your golf fix this winter, join The Practice Station's winter league starting on November 29th, 2020! The format will be a handicapped league split into divisions where 2-person teams record a 9-hole net total score anytime during the week over 12 weeks. The best part about their league is that you're not committed to the same day and time each week, but instead you're able to record your score when it best fits your schedule. Cash prizes will be given weekly and during the playoffs. The entry fee is $50 for cash prizes, and each team pays $35 per week for their
round. Click here for more details or email us to sign up!

So whether you're interested in grinding on the range, exploring new courses, or challenging your friends to fun games, The Practice Station's indoor TrackMan simulators are ready for you!

More Information
The Practice Station
4285 S Sunnyslope Road
New Berlin, WI 53151
(262) 784-9779

www.thepracticestation.com
More Information »
Revised: 11/11/2020 - Article Viewed 10,971 Times - View Course Profile

About: Emily Ho
---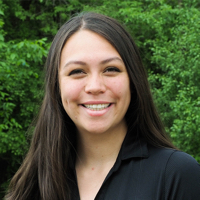 Working full-time as a Marketing Director at a golf practice facility in New Berlin, Wisconsin.

The Practice Station is the first of it's kind in Wisconsin. Golfers of all abilities can now practice with a purpose by using data & technology, target range practice, and golf year-round!

Work has been featured in: The Waukesha Freeman, Freeman Sports, Fox 6 News, Wisconsin.Golf, The Journal Sentinel, The Patch, 97.3 The Game, GolfWisconsin, WSGA, Wisconsin Golfer Magazine, and Garbedian On Golf.
---
More Articles by Emily Ho