---
LCO Casino, Lodge and Convention Center
Located in Northwest Wisconsin, LCO Casino Lodge is a full service gaming, lodge and convention center. The casino features Craps, Poker, Let It Ride, Black Jack and hundreds of Slot Machines.

LCO Casino is just minutes from Big Fish Golf Club, a Pete Dye master piece.

Stay and play packages are available starting at $119 per person.
---
Oneida Casino and Thornberry Creek
Thornberry Creek at Oneida has partnered with one of Green Bay's premier hotel destinations to bring you affordable Stay & Play Golf Packages. The Radisson Hotel and Conference Center is located just minutes from Thornberry Creek. This first-class, full-service Green Bay hotel is attached to the Oneida Casino and is located across from Austin Straubel International Airport.
---
Pine Hills Golf Club & Mohican North Star
Pine Hills Golf Course, where golf isn't just a game - it's an experience! Nestled in the North Woods you'll find splendor in our well-manicured golf course and enjoy the pleasures of world-class dining. Located just 30 minutes north of Shawano off Hwy. 47, Pine Hills Golf Course is carved out of the mystic beautiful north woods landscape.
---
Wisconsin Golf and Casino Guide
Below is a directory of Wisconsin casino golf courses and casinos. Use the guide to plan the ultimate golf trip combining what guys love best - gambling and gambling.
Casinos in Wisconsin
Casino
Address
Courses
Bad River Lodge, Casino and Convention Center
715-682-7121
800-777-7449
73370 US Highway 2
Odanah, WI 54861

Nearby Courses
Grindstone Creek Casino
715-634-2430
13394 West Trepania Road
Hayward, WI 54843

Nearby Courses
Highway 54 Casino
920-869-2228
W180 State Highway 54
Oneida, WI 54155

Nearby Courses
Ho-Chunk Casino, Hotel
608-356-6210
800-746-2486
S3214 Highway 12
Baraboo, WI 53913

Nearby Courses
Ho-Chunk Gaming Madison
608-223-9576
888-248-1777
4002 Evan Acres Road
Madison, WI 53718

Nearby Courses
Hole-In-The-Wall Casino and Hotel
715-656-3444
800-238-4946
30222 Highway 35 and Highway 77
Danbury, WI 54830

Nearby Courses
Isle Vista Casino
715-779-3712
800-226-8478
88705 Pine Tree Lane
Bayfield, WI 54814

Nearby Courses
Lake of the Torches Bingo
800-25-TORCH
510 Old Abe Road
Lac Du Flambeau, WI 54538

Nearby Courses
Lake of the Torches Resort and Casino
715-588-7070
800-258-6724
510 Old Abe Road
Lac Du Flambeau, WI 54538

Nearby Courses
Majestic Pines Bingo & Casino
715-284-9098
800-657-4621
W9010 Highway 54 East
Black River Falls, WI 54615

Nearby Courses
Menominee Casino-Bingo-Hotel
715-799-3600
800-343-7778
Duquaine Road
Keshena, WI 54135

Nearby Courses
Mohican North Star Casino & Bingo
715-793-4090
W12180 County Road A
Bowler, WI 54416

Nearby Courses
Mole Lake Casino
715-478-7557
800-236-9466
3084 State Highway 55
Crandon, WI 54520

Nearby Courses
Oneida Casino
920-494-4500
800-238-4263
2020/2100 Airport Drive
Oneida, WI 54155

Nearby Courses
Oneida IMAC Gaming Center
920-494-4500
800-238-4263
2100 Airport Drive
Oneida, WI 54155

Nearby Courses
Oneida Mason Street Casino
920-494-4500
800-238-4263
2522 West Mason Street
Green Bay, WI 54313

Nearby Courses
Potawatomi Bingo Casino
414-645-6888
800-729-7244
1721 West Canal Street
Milwaukee, WI 53233

Nearby Courses
Potawatomi Bingo Northern Lights Casino
715-473-2021
800-487-9522
618 State Highway 32
Wabeno, WI 54566

Nearby Courses
Rainbow Casino
715-886-4560
800-782-4560
949 County Road G
Nekoosa, WI 54457

Nearby Courses
Sevenwinds Casino
715-634-5643
800-526-2274
13767 West County Road B
Hayward, WI 54843

Nearby Courses
St. Croix Casino
715-986-4777
800-846-8946
777 US Highway 8/63
Turtle Lake, WI 54889

Nearby Courses
Lco Casino
Potawatomi Casino
---
Recent Casino Articles
The sports of golf and poker have enjoyed a deep and complex relationship for several decades. From the halcyon heydays of poker rounders Johnny Moss, Thomas "Amarillo Slim" Preston, Jr., Walter "Puggy" Pearson, Bryan "Sailor" Roberts, and Doyle Brunson all the way to the contemporary...
---
Whether you have played a course 20+ times a year or looking to play the course for the first time, insights from an insider can help enhance your golf experience. Below is an interview with Lloyd A Young who shares some valuable tidbits about the course, memorable holes and must eats...
---
When a property features 27 holes of championship golf, the nine-holer is mostly likely an afterthought for most golfers. In the case of Thornberry Creek's "Original Nine, also known as the Iroquois course, it is a track worth playing - twice. Uniquely designed, Rick Jacobson built tw...
---
Casino and Golf Course Videos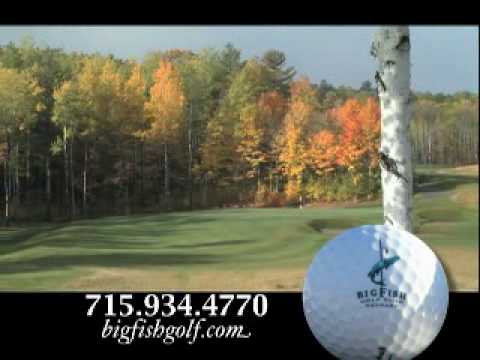 View Video
---
Big Fish GC is a world-class, Pete Dye-designed 18 hole Championship golf course located in Hayward, Wisconsin featuring bent-grass tees, greens and f...
---
View Video
---
View Video
---
View Video
---
View Video
---
View Video
---
View Video
---