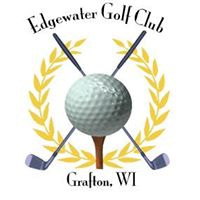 Edgewater Golf Club
1762 W. Cedar Creek Road
Grafton, WI 53024
Phone: 262-377-1230
Golf Course Review: Edgewater Golf Club
Great Wisconsin Old Course that Chalanges at all levels
Edgewater is a great challenge for any level. As the other reviews note. The only disagreement I have is the greens are not that slow any more. If the course was built for faster greens would be one thing. If they got any faster good luck putting!

The Tree lined fairways are similar to the old country clubs in the area. Truly challenges your shots if you miss hit. The Greens are similar to the era in which the course was built. Have been playing the course for many years and most definitely makes you a better player when venturing to tougher tracks.

The 2009 season had stared out a bit shaky. However Dave Hubacek has done a great job this year. I have never seen Edgewater look and play this nice. Hope Dave and Jeannie keep up the tireless hours they have put their lives into this gem.
Overall Experience