Share:
---
New 6 for 6 Family Friend Program
We want families to save time and money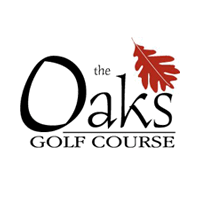 Bringing more families to the game of golf is the drive behind a new program offered by The Oaks, one of Wisconsin's top golf destinations.

Starting Memorial Day Weekend, The Cottage Grove course will offer "6-After-6," featuring deep discounts to families and children who would like to play a faster and less expensive round of golf starting after 6pm.

The standard rate for 9 holes at the course is $29, but 6-After-6 will cost only $10 for adults, and $8 for children 17 and younger. Prices will include a cart as well as special kid friendly tees and scorecards.

"The most common complaint we hear from our families," said Kirk Rice, the Director of Golf at The Oaks, "is how expensive it is to play and how much time it takes. 6-After-6 will not only be a better value but the shorter round of golf will save time as well."

The Oaks' course has a unique design that makes 6-After-6 convenient for players. The first six holes loop back to the parking lot, making life easier when shepherding a family on-and-off the course.

Starting after 6pm also means there will usually be fewer people on the course, taking the pressure off beginners or children just learning the game.

"Our goal is to grow the game," said Rice. "We could have the next Jordan Spieth or Lydia Ko walking our fairways. We owe it to our families to create an environment where everyone is welcome, the golf is affordable, and show them we understand their time is valuable."

"What a great way to get kids and their families out in the fresh air together," said Wisconsin Department of Tourism Secretary Stephanie Klett. "6-After-6 is the outside-the-box kind of idea that will draw golfers of all ages to Wisconsin."

6-After-6 players will have the priority for tee times on Friday, Saturday, and Sunday. Earlier in the week tee times after 6pm will be reserved on a space available basis.

News Source: The Oaks Golf Course
Posted May 5, 2015 || Viewed 2,446 times || View Course Profile
Share Comment
Like Us For Local News and Specials