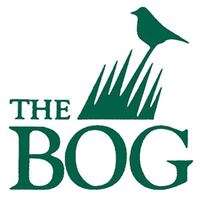 Golf The BOG in 2015 - only $42.50/person...see how...
Purchase 2015 Pre-Season Golf Tickets
Buy Now & Save Big in 2015!
Golf Tickets are 100% Transferrable

Click to View & Purchase- 2015 Pre-Season Golf Ticket Sale
View All Details and Purchase Now >>
Golf Deals

2015 Free Golf Card

Get Golf Card >>

16 Free Golf Rounds

Buy Mag Sub >>

58 Rounds of Golf

Platinum Passport >>
New For 2012, Lawsonia is now offering two different homes that can be rented for your golf getaway. The homes are available right next to the course and can accommodate up to 12 individuals. The three bedroom home also has two and half baths, screened porch, flat screen TV and fireplace. These accommodations are available for $375 a night.

Area Hotel Packages are also available, prices starting at $300.

Call 800-529-4453 for Information or Reservations. >> || View All Stay and Play Packages >>
Exceptional service and superior course conditions are the
standards of excellence golfers expect and receive at
Aldeen Golf Club. Conveniently located off I-90/I-39 and
just an hour from Madison and Chicago's northwest
suburbs, Aldeen was voted the Best Municipal Course in
Illinois by Golf Digest Magazine in 2009. Plus, GOLF
Magazine calls Aldeen one of the "Thrifty Fifty" top 50
courses in the country under $50; Aldeen is ranked #23.
The Aldeen Golf Club has set a new standard for upscale
public golf in northern Illinois.
Visit Aldeen Golf Club | View All Travel Ideas